End of Year Gun Giveaway – Savage Scout Package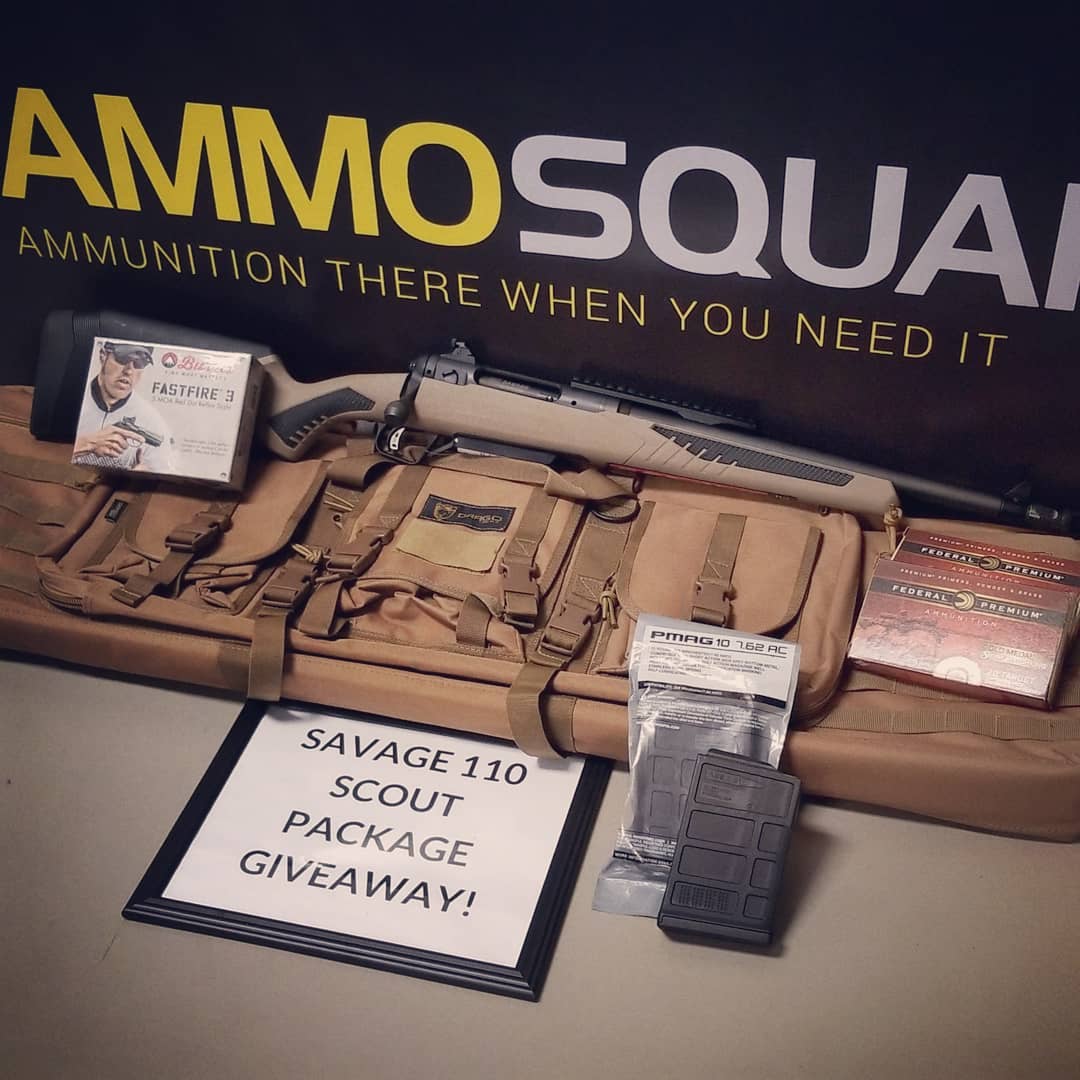 Using atmospheric noise randomness from Random.org we drew the lucky winner on New Year's Day in our largest gun giveaway yet: Over $1300 in Gun, Gear and Ammunition.
In case you haven't seen this on social media yet… on New Year's Day we drew the winner out of a hat with 38,833 names. (That would be a pretty big hat and since we're in Idaho, not Texas we don't have a hat that big, so we used excel and Random.Org to give us a helping hand.) The drawing included everyone that was a customer at any point in 2018. Normally when we do our quarterly gun giveaway drawing we include everyone that purchased during the quarter, this time we did a big-end-of-year-lollapaluza-drawing and included everyone from the past 12 months. (We'll do this again at the end of next year… hint, hint). Customers received one entry for each month they were customers, plus 1 entry if you were on our email newsletter list – for a total of 13 possible entries per person. If you were on the email newsletter list then you received one entry – but didn't need to purchase anything. (Isn't that what contests always say – no purchase necessary.)
Now on to the drawing itself… Personally, I hate when companies do drawings in secret. I always wonder if they really did a random drawing. While we haven't always gone through the entire process live due to time constraints, this time we did our drawing on New Year's Day on video so we could show how we picked the winner out of 38,883 entries. It seemed the most fair… (fairest…?) way to draw.
Here's the video announcement:
Congratulations Todd Harden from Eden, NC!!!
As a condition of winning we'll see if he can do a video of breaking a clay in the air… j/k Todd but that would be cool. 🙂