KeyMod vs M-LOK
The war is over...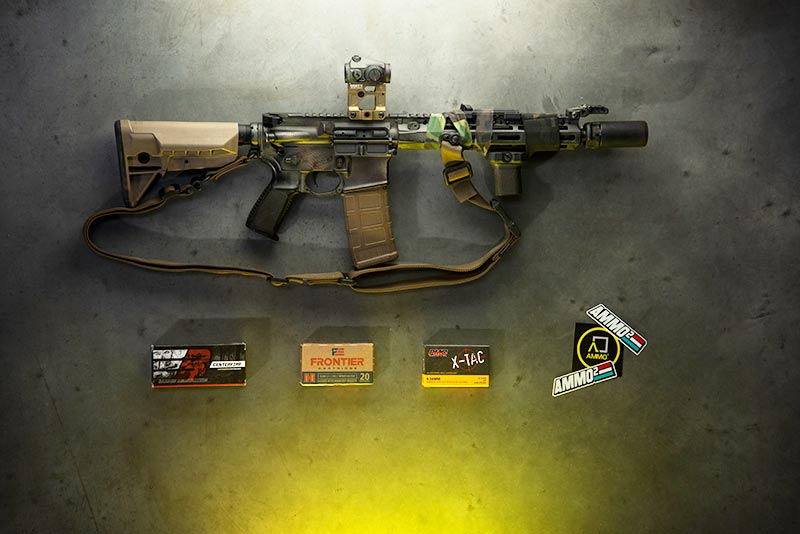 KeyMod vs M-LOK
Many new shooters are attracted to the AR15 because of its versatility, it is also incredibly modular. This modularity can result in some confusion. Though it is an old debate in the gun community, that has now been largely settled, one area of confusion for new AR15 owners is "M-LOK or KeyMod"?
To help cut through some of that, and provide some clarity, we're going to hit on the high points that highlight the differences between the KeyMod and M-LOK mounting systems.
We'll also give you a link to the original 43 page presentation from the Naval Special Warfare Center so you can really geek out on all of the torture testing data that finally settled this debate for good.
A brief history.
The AR platform has been around for generations and has undergone many changes. Older readers will remember the original mounting option - duct tape, which was followed by picatinny rails for a number of years.
But, in 2007 Magpul Industries began experimenting with what was called the MOE system. While the MOE system proved to be insufficient, it laid the groundwork for the release of M-LOK mounting systems in 2014.
While Magpul may have been first to begin experimenting with the design, Vltor and Noveske were the first to get a new mounting option to market, in 2012, in the form of the KeyMod system. From the beginning, their goal was to release an open source product to allow peripheral manufacturers in the accessories portion of the industry to begin standardizing their products based on the KeyMod platform.
Vltor and Noveske enjoyed pretty wide success until 2014 when M-LOK went to market. Backed by its own accessory line that was deeply ingrained in the market, Magpul went on to gain massive market share.
Which is better?
With the widespread popularity of the new mounting systems, it wasn't long before some major players took notice. Namely, the United States Special Operation Command. In 2016 USSOCOM began putting M-LOK and KeyMod to the test in head-to-head comparison.
The results were pretty astounding. While both platforms performed at a level that was acceptable for 90% or more of shooters, M-LOK came out the clear winner in testing that focused on areas like drop testing. Other areas where M-LOK excelled were repeatability (the ability of a rail piece mounted laser to remain close to zeroed after detaching and reattaching) and load handling. If you really want to geek out, you can view the testing and results in this 43 page presentation from Naval Special Warfare Center Crane Division.
In summary, M-LOK was selected for several new weapon centered initiatives at USSOCOM. This was a huge blow to KeyMod. Over the years KeyMod has continued to phase out of existence. However, many handguard manufacturers and firearms retailers continue to offer some KeyMod offerings as a bit of a legacy product - usually at a discount. However, as years pass and KeyMod accessories begin to fail due to age, it's likely that we'll see KeyMod fade out for good at some point.
In the meantime, new gun owners can rest assured when purchasing M-LOK products that support for the platform will like continue into the foreseeable future, making it the better choice.