What Makes the Ruger 10/22 Such a Beloved Rifle?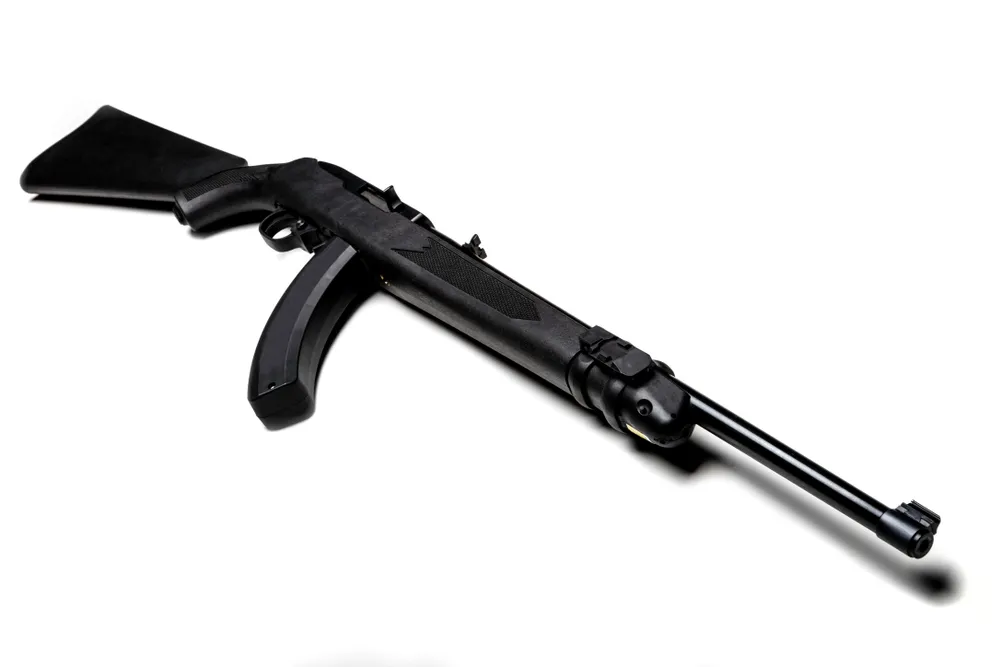 For a long time, the Ruger 10/22 has been hailed as the best go-to weapon for plinking, teaching, and even some forms of competition. It's cheap, fairly reliable and comes with a ton of configurations (including the much-desired take-down version).
While it's not an AR15, the 10/22 provides a fairly modular platform, with a modular trigger pack and a variety of stock and barrel options. With such a low cost to entry, it's the perfect rifle to buy stock and build as you go.
It Has Something for Everyone
The relatively cheap price of .22lr ammunition (in comparison to rounds like the .223 or 7.62x39) makes this an excellent rifle (or pistol but more on that later) to learn on, providing new and experienced shooters alike more bang for their buck when it comes time to hit the range. The fact that .22lr is also less intimidating and easier-to-manage for new shooters also goes a long way. It's the perfect platform for bringing new shooters into the sport, especially young ones.
Experienced shooters have lots to love about the 10/22 as well. Those who have fun modifying platforms like the AR15 and Sig P320 will enjoy the ease of modifications like swapping out stocks, barrels, and triggers. They'll also appreciate the wide variety of aftermarket performance products like bull barrels, tuned actions, and more. Even versions like the 10/22 takedown have lots of options when it comes to stocks from the likes of reputable companies like Magpul and Hogue.
While many of us still remember the .22lr shortage from a few years back, ammunition for the 10/22 has become a lot easier to source. Additionally, .22lr is affordable enough that most people can afford to stockpile several hundred rounds or more.
It Gives You Lots of Options - And It's Reliable Too
Aside from its take-down configuration, 10/22s are also offered in a more compact pistol version which is designed as a bench rest/target gun. There are also some amazing conversion kits on the market that allow you to dress up the appearance of your 10/22, such as the Archangel Nomad and Flashco M249 conversion kit.
For shooters looking to utilize the platform for competition, there exists a myriad of options, but most prefer to start out with a Volquartsen receiver and build from there.
While most .22lr firearms have a reputation for shotty performance, the 10/22 has the distinction of outperforming the pack. As with most .22lr firearms, ammunition selection is a key to eeking out the last bit of reliability and performance. What most shooters will notice with the 10/22 compared to other .22lr rifles is that the 10/22 is far less finicky and picky.
The Bottom Line
The bottom line is that Ruger's 10/22 platform has a well-earned reputation for being the go-to .22lr rifle. Its low cost of entry, coupled with its ease of modification, and reliability, make it an ideal rifle for new and experienced shoots alike.
AmmoSquared, is the home of the Ammo² Wallet: an ammunition bank account backed with physical ammunition. Ammo is stored by US but managed by YOU online 24/7. To learn more about you can start stacking ammunition effortlessly, visit ammosquared.com today!