Birdshot, Buckshot and Slugs… Oh My!
Well you've probably heard of Shark Week on the Discovery Channel but you haven't heard of Shotgun Week at Ammo² yet I bet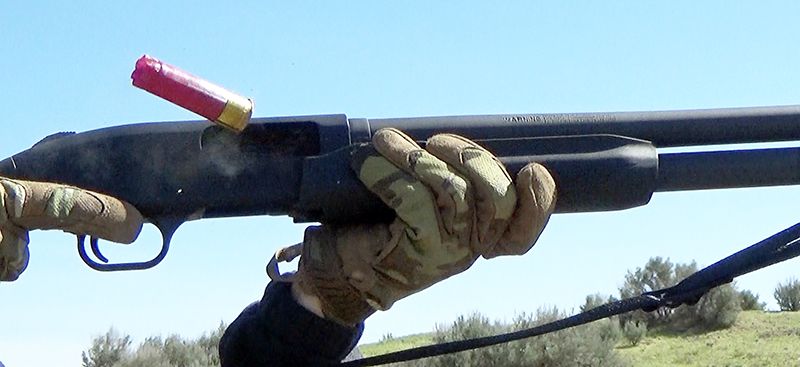 Well, you've probably heard of Shark Week on the Discovery Channel but you haven't heard of Shotgun Week at Ammo² yet I bet…
While we're not quite as sophisticated as the Discovery Channel with their crazy cool graphics and video, we did manage to get a nice shot of Dan mid-ejection… (that's shotgun shell ejection – get your head out of the gutter!) to kick off Shotgun Week.
For the Tactical Guys (and Gals)
For your home defense or 3-gun shotgun, failure isn't an option. There is just something comforting about using the same ammo used by major law enforcement agencies around the country like Federal Premium Law Enforcement Tactical Slugs and 00 Buck. This is good reliable stuff. We added both to our 12 gauge line this week so you can sock a little away with your 5.56 and 45ACP each month.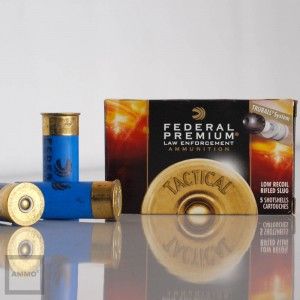 Federal Premium Low Recoil Rifled Slugs and 00 Buck.
For the Upland Bird Hunters
If your sport is geared less toward silhouettes and steel targets and more toward quail, pheasant, grouse, or if you are like us in Idaho: chukar and grey partridge hunting, then we have a round for you. Hevi-Shot makes some premium (and according to online reviews) well-liked shotgun ammo. We got our hands on a few different types including some economically priced Hevi-Game Lead #6 shot in 2 3/4″ shells in both 12ga and 20ga. Check it out.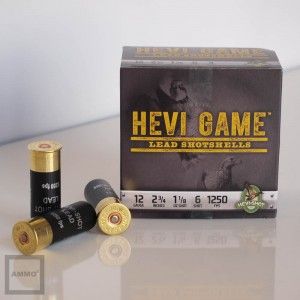 12ga Hevi-Game 2 3/4″ #6 1 1/8oz
For the Waterfowl Hunters
Moving up on the food chain a little bit, to duck and geese hunting… Now you need some serious shot patterns to hit those buggers. We looked around and Hevi-Shot kept coming up as a good brand to look at, so we grabbed a few cases of their #2 Hevi-Metal shot in 3″ shells which is a good all-purpose round for ducks and geese (we're told). If you've never heard of the Hevi-Metal line it is a unique combination of two sizes and two weights of shot to ensure your rounds reach their target with more punch. Take a look at this image we "borrowed" from the Hevi-Shot website:

Pretty crazy stuff right? We've gone ahead and added some to our site to see if you guys like it. It looks pretty cool to us…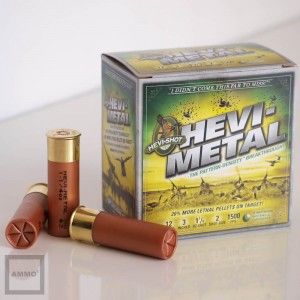 Hevi-Shot Hevi-Metal #2 Waterfowl 12gauge
For the Turkey Hunters
We couldn't forget all of your camo-clad turkey hunters sitting out in the cold next season. Turkeys are tough little bastards and you don't want to waste your opportunity with a round that is subpar. Our research turned up a great (though a little pricey) round from Hevi-Shot. Granted they have some really pricey stuff pushing $4 a shell, this is only about half that, but it gets the job done. Hevi-Metal Turkey Load using the same dual shot as the Waterfowl round, but uses #4 and #6 shot in a 3″ shell. This stuff packs a wallup so those turkeys don't wake up from their dirt nap…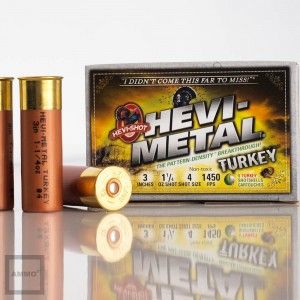 Hevi-Shot Hevi-Metal #4,6 Turkey Load 12 gauge 3″
Okay, so you've made it this far, and can probably see we invested in a lot of Hevi-Shot for our shotgun line. We figured we could go with some of the standard Winchester, Remington, Federal but why not give our subscribers access to something they otherwise might not have tried. It is a little bit of an experiment on our part so let us know what you think… hit us up on Facebook or our Contact Page with your thoughts. Do you like seeing new and different companies in our line up or should we stick to the major lines?
Inquiring minds want to know…