Dude, Where's My DASHBOARD?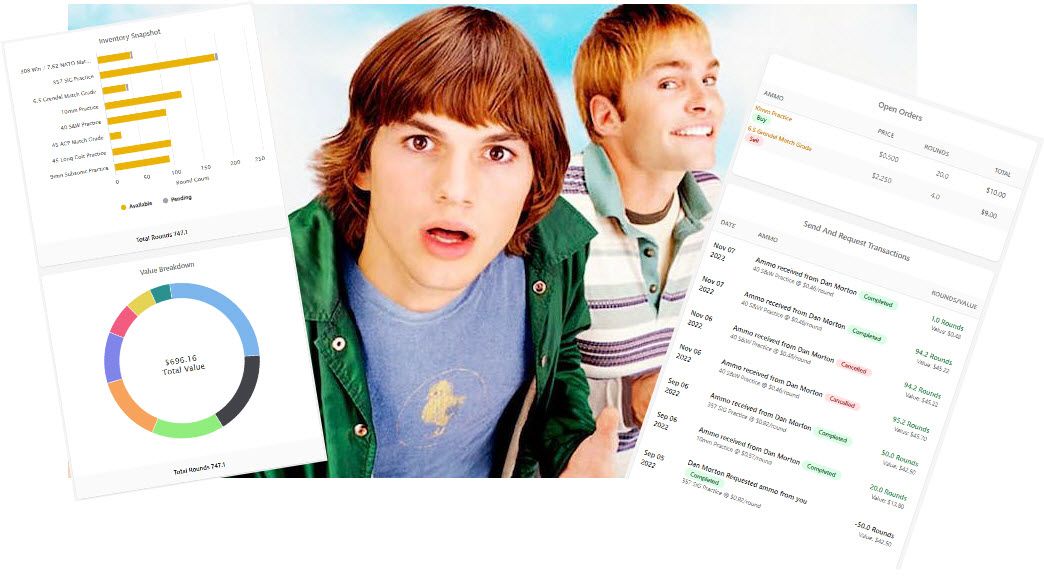 If you have been a customer for a while and recently logged into your account, you might have seen something missing… like the Overview Dashboard. In it's place was a checklist like this instead: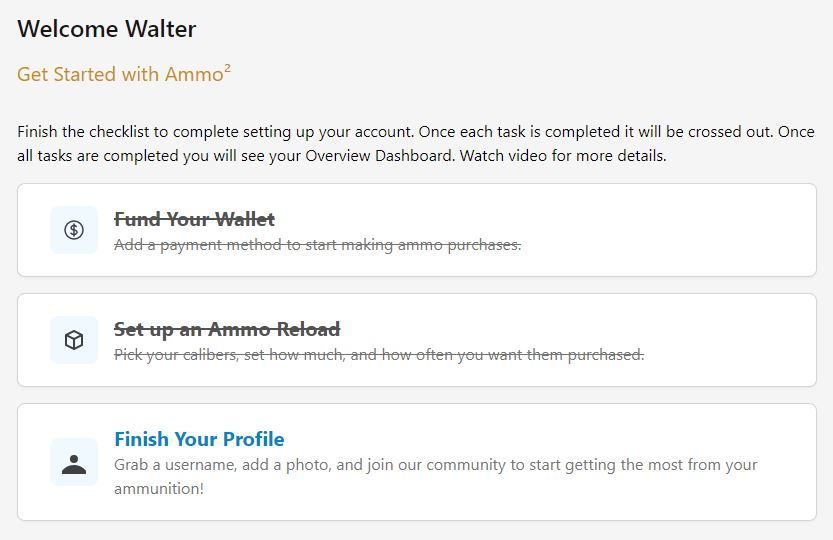 I recently mentioned in my Pre-Christmas Update that we changed how the home tab looks for some people. We created this checklist to show what "to do" items are still outstanding and needed finishing. This way we can be certain that everyone has completed all of the steps. Once all the steps are completed the Overview Dashboard will be visible.
In the case above, the customer, Walter, still needs to finish his profile. This is understandable and affects probably 50-60% of people that were customers prior to September when we rolled out customer profiles.
Customer Profiles - What are they?
Customer Profiles are an integral part of your account and consist of three things:
Your UNIQUE Username (required)
Photo (optional)
Bio (optional)
Profile Page (you control visibility and can turn it on or off)
Customer profiles are going to be more and more integrated into our ammunition service as we move forward - which is why we are prioritizing and highlighting them now. While most of the features above are optional or can be turned off, the one thing we want everyone to have is a Unique Username.
Think of it as if we are in the early days of Twitter or Gab and you can grab a nice short username and not @dan334442 or something ridiculous. This is why we want to encourage everyone to pick out a unique account username today!
Once you have your username reserved you can choose to add a photo and/or bio - that is completely optional. Once you have a username then you'll also automatically have a your own profile page at "ammo2.me/username" - which you can turn off if you don't want.
For example, I have two profiles, one is my public profile at /ammodan while the other is my personal account at /dan which I keep turned off (private). Like this: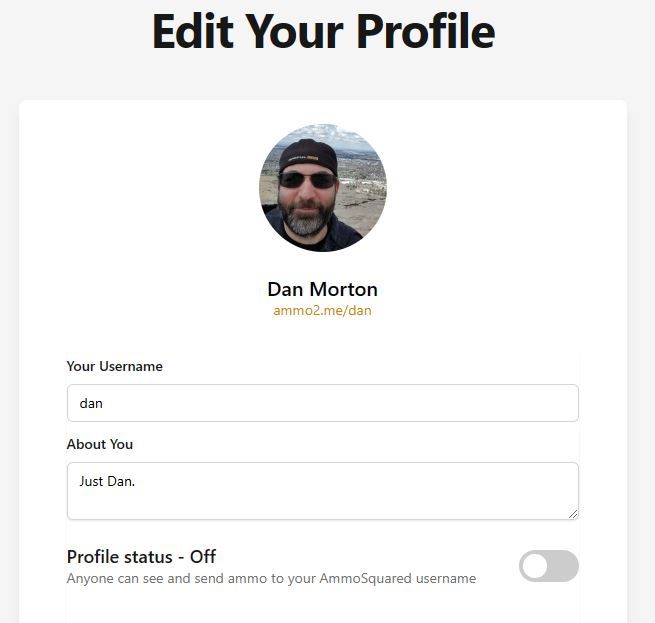 So if you don't like the idea of a public facing profile, you can just turn it off like I have my personal account with that grey slider at the bottom. I can respect that, lots of people like to lead private lives and don't want a public facing profile at every website they visit.
I won't go into all of the benefits of the Profile Page and Ammo2.Me here because we are constantly adding things and this part of the service is changing quickly as we fine tune it and add features.
I will, however, go into more detail on the Overview Dashboard which is something I feel like a lot of people are missing out on until they pick a username and finish the onboarding steps…
Overview Dashboard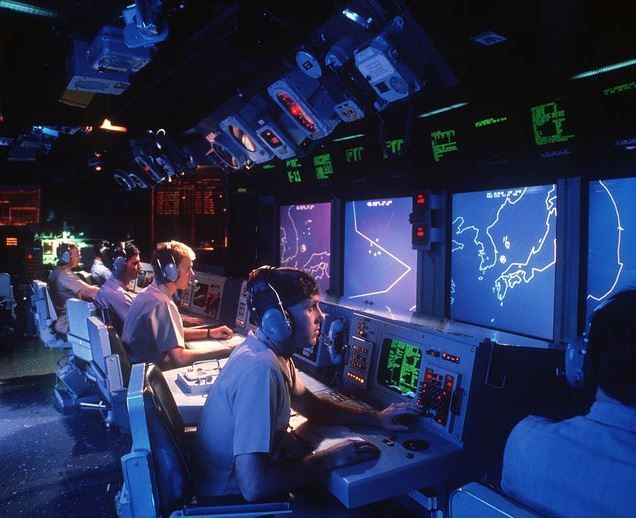 The Overview Dashboard is like the Combat Information Center (CIC) on a warship. It tells you a ton of information about your account and your ammunition holdings.
Here are the areas listed on the Overview Page with details (see my example below as well):
Ammo² Wallet
Ammo Balance ($ Available and $ Pending)
USD Balance
Total
Inventory Snapshot (bar graph)
Every caliber from all crates
Number of rounds pending
Number or rounds available
Total # of rounds
Value Breakdown (pie chart)
Total ammo value
Percent of each caliber
Recent Activity (table)
Allocation and Sell Data (date, allocation, # of rounds, caliber, what crate and $/rnd.)
Send and Request Transactions (if any)
Date
Ammo details (caliber, $/rnd, status, sender or recipient)
Total rounds and value
Open Buy or Sell Limit Orders (if any)
Caliber and order type (buy or sell)
Desired $/rnd of rounds
Total in $'s
Ammo Prices Change (table)
All calibers from all crates
Current market price
Average price paid
Change in %
For the curious, here is a sneak peek into my personal account: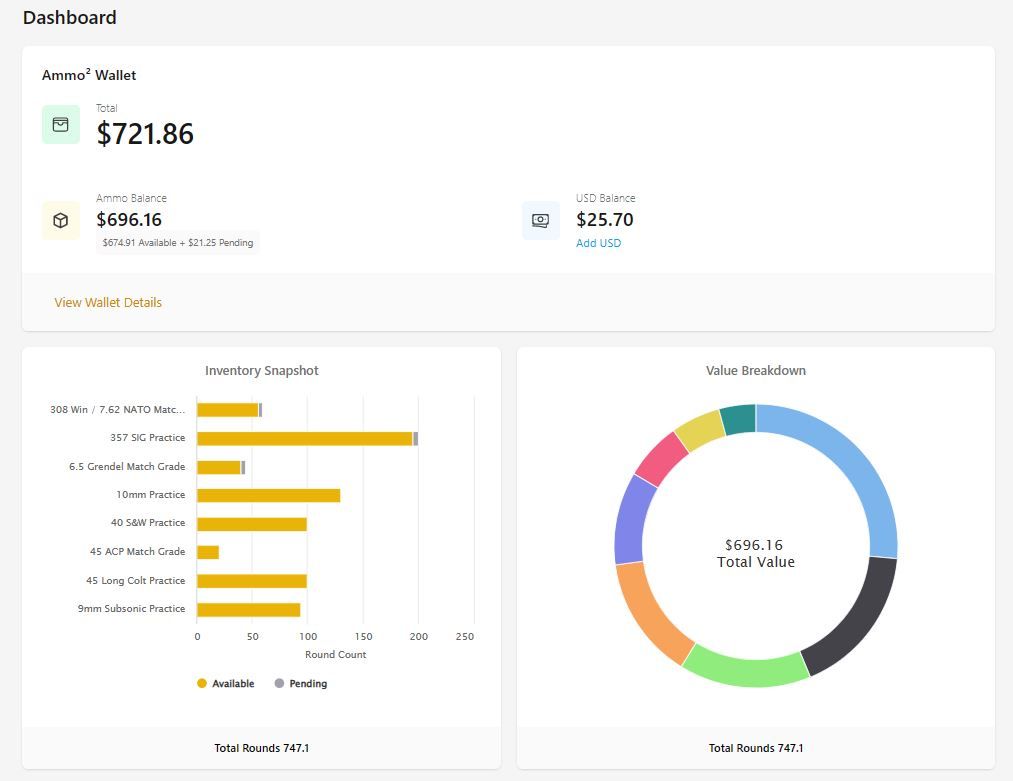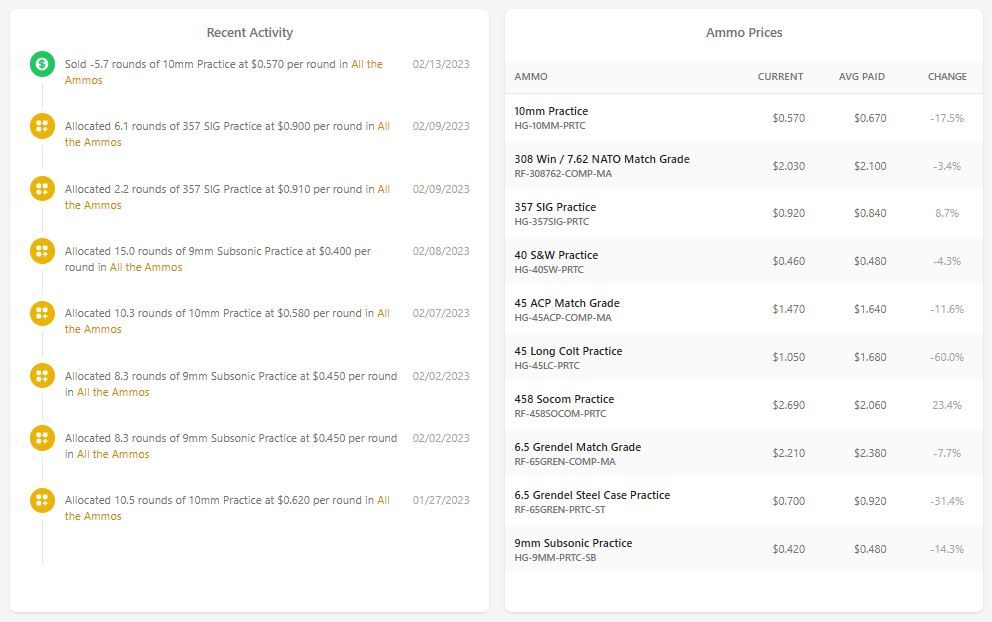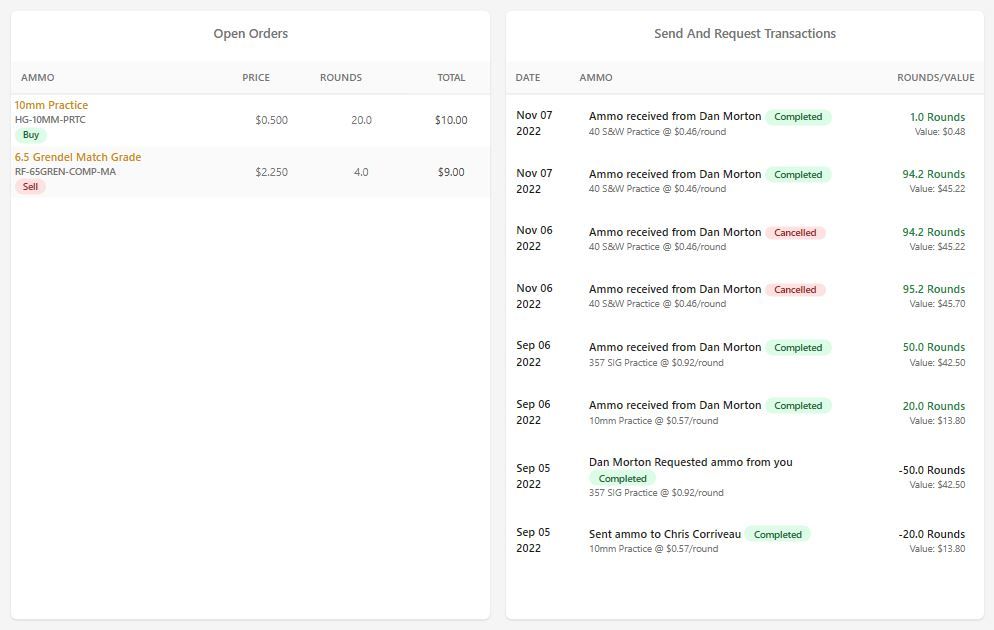 So you can see there is A LOT of information that is listed on the Overview Dashboard. So if you are like me: someone who likes to geek out on that kind of thing, and don't see it when you hit the "Home Tab", then it is likely because you haven't finished setting up your profile yet and need to pick a username. If that is the case, you can bet there are a ton of good usernames left, even one letter options (if that's your thing).
---
AmmoSquared, is the home of the Ammo² Wallet: an ammunition bank account backed with physical ammunition. Ammo is stored by US but managed by YOU online 24/7. To learn more about you can start stacking ammunition effortlessly, visit ammosquared.com today!