Gear Crate now LIVE!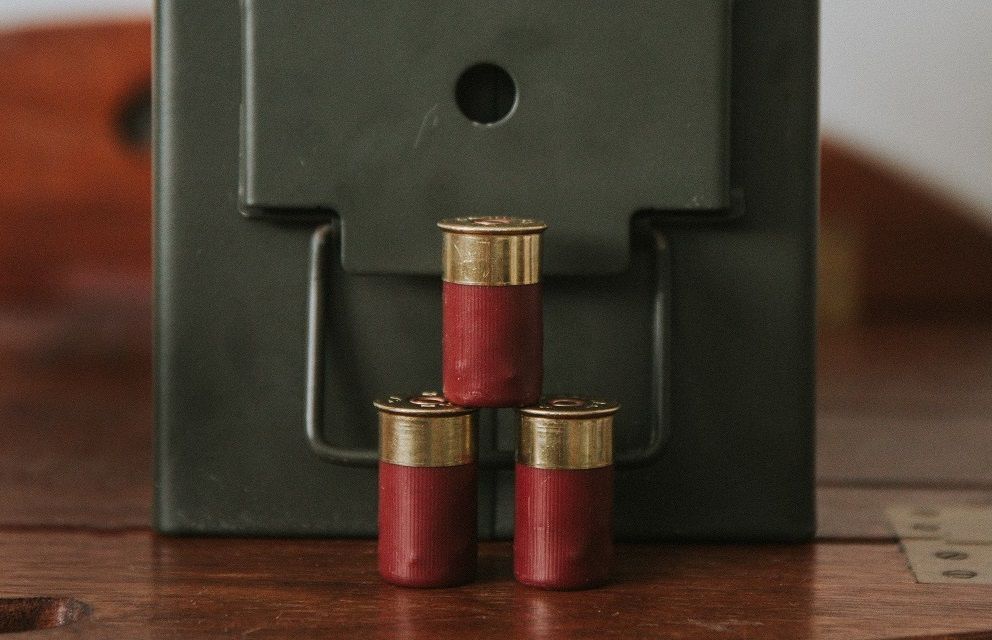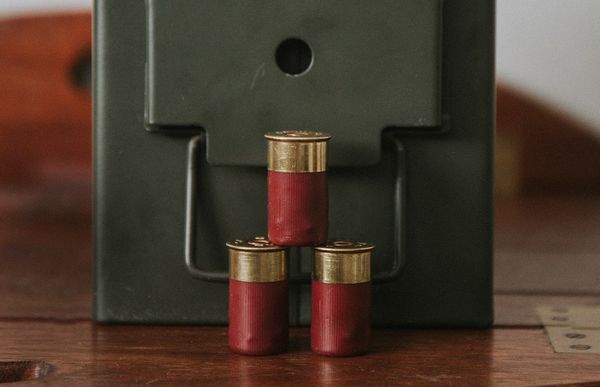 Three weeks ago we launched our new site design which gave us a makeover for the website. You can read all about that in our last blog post. What we still lacked however, was a way to purchase non-subscription ammo and gear items. On the old version 1.0 site we provided that. In fact, we still have about 60 customers with gear they purchased on the old site, but there was no visibility of those items on the new site. Until now…
We're very happy to announce the launch of our new Gear Crate and Gear Store!
So what exactly is a Gear Crate?
As you know, AmmoSquared is not a traditional retailer. We don't do anything "normal"… not even gear. In a nutshell: a gear crate is a way for you to accumulate items that are anything other than subscription ammo: magazines, cleaning kits, ammo cans, etc., that can be added to a future ammo shipment.
Think of a Gear Crate as a special container for non-subscription items. Once you've purchased your first gear item, you'll see "Your Gear" with a little shopping cart icon appear on the bottom of your Crate Summary Page. Here is what it will look like (highlighted in red):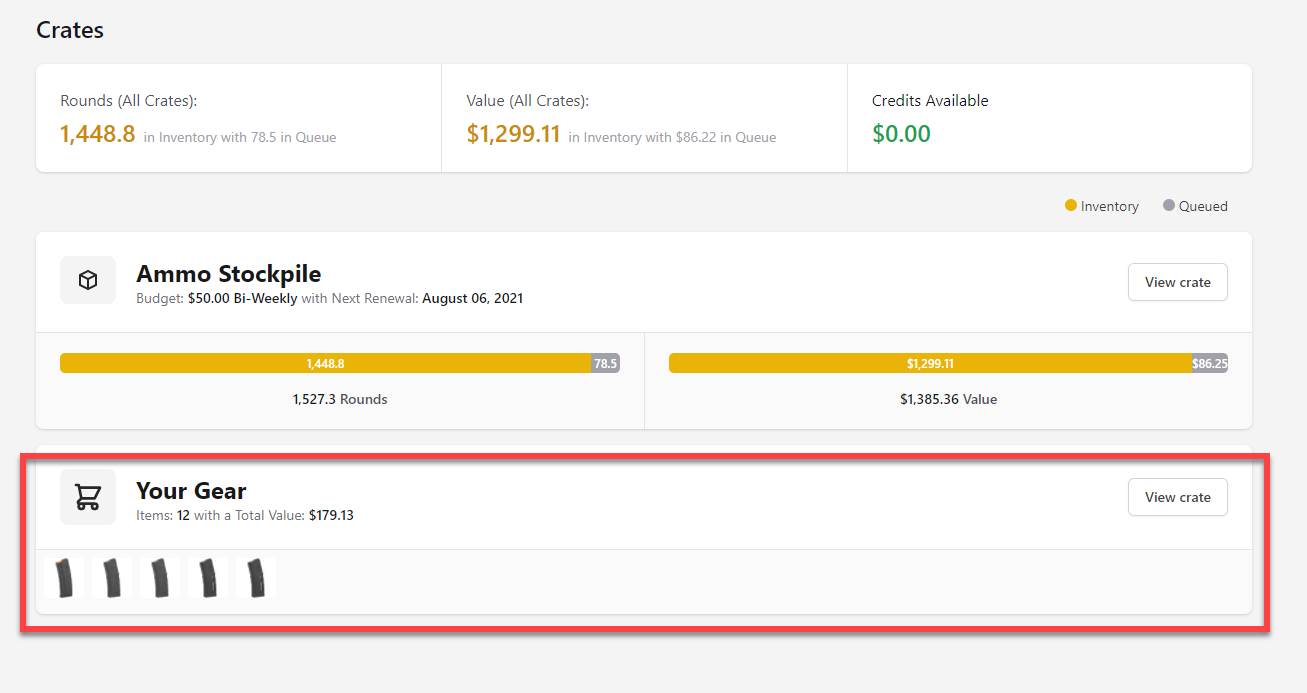 How do I buy Gear Items?
Our new Gear Store currently has a mix of products you can purchase any time. This page is only available to customers who are logged in. This makes it a subscriber only area… and keeps the riff-raff out. ;) It is accessible on your main navigation bar when you are logged in. Like this: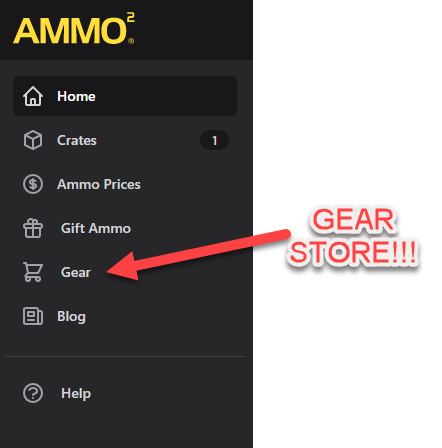 Today we have a few different types of specialty ammo, ammo cans, and a bunch of magazines for various platforms (AR15, Glock, 1911, etc.). We'll be adding more items over time as well, so check back often. Here is a screenshot: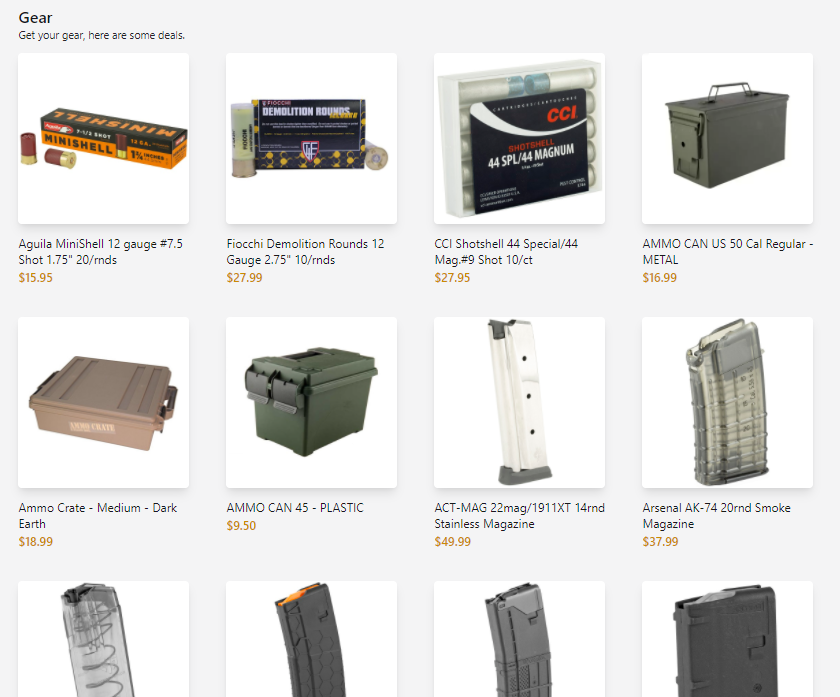 The beauty of gear items for our subscribers, is that they are available to add to your Gear Crate immediately - with no allocation delay. So if you have an ammo shipment and want to get it over the $250 Free Shipping threshold, you can scan the gear page for stuff that will get you over that hurdle.
Shipping Gear Items
Since we aren't a traditional ecommerce store, we do shipping a little differently. When you purchase a gear item, it will go into a separate Gear Crate. The next time you go to ship ammo from one or more ammo crates, you can also choose to include any of your accumulated gear items in that shipment. In one of the many quirks of our service, you can't ship gear unless you have an active ammo subscription - it could be a $0 subscription, but we still need something there to latch the gear shipment to because the Gear Crate isn't shippable on its own. We wanted it to be an "add on" feature to our ammo subscriptions and not a stand alone ecommerce store - there are plenty of those out there!
Future Plans for Gear
We'll continue to look for items to include in our Gear Store so you can add them to your next shipment via the Gear Crate. One category we haven't offered before is branded gear (hats, t-shirts, patches, etc). These will soon be added to the Gear Store so you can add them to your crate.
After that we'll keep our ears to the ground and look for special ammo, rare and hard to find stuff, popular items, and whatever piques our interest. If you have suggestions feel free to email us at [email protected] we're happy to hear ideas! (Just nothing too big - we don't want to ship something in a different box from your regular ammo, so you won't be seeing any 50cal machine gun barrels, hard rifle cases, life size SpongeBob costumes, or fishing poles in our Gear Store!)