New Features and Social Media Winners
Fall is here and that means three things…Hunting Season,Football,…and tons of leaves to rake up!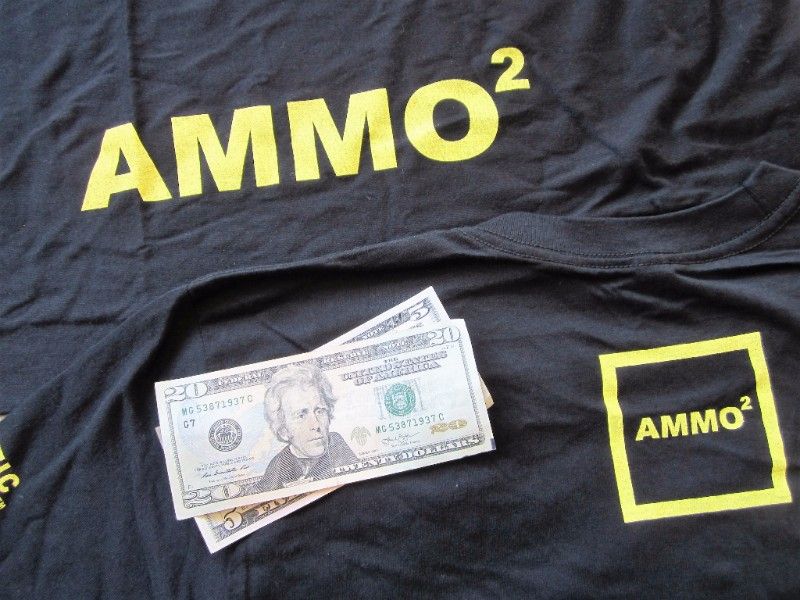 Fall is here and that means three things…
Hunting Season,
Football,
…and tons of leaves to rake up!
This gives us plenty of excuses to not work on the website, but since we are dedicated to building the best darn ammunition subscription service on the planet, we'll skip the Boise State games for now and focus on bringing you new ammo options and some cool new features…
---
Customer Preferences Section
If you recall, about a month ago we announced that we wanted to give our customers greater flexibility and a "voice" in how we package up their ammunition box.
We did it. We recently added a section that will get printed out on your packing slip that we call "Ammo Preferences":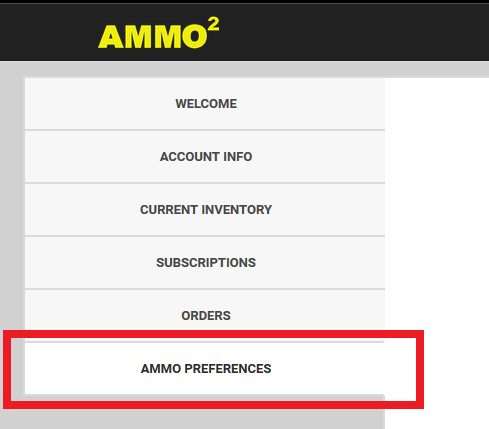 What this is for:
Giving us direction on brands and bullet weights that you prefer or don't prefer (if the subscription doesn't already list a bullet weight) at the time we are filling your box.
EXAMPLE: Let's say you really like Remington but don't really care for Federal. Or you prefer 125gr over 158gr for your 38 Special Service Grade subscription. Tell us using this section. We will take any notes you put here into account when we box up your order.
What this is NOT for:
Communicating account changes, requesting shipment, or giving us suggestions on ammunition we don't yet carry. All of those should be emailed or added to the contact form on our website. (We won't see any notes here until we are ready to box up your order!)
---
Did you know: Some caliber subscriptions list a bullet weight and others don't. Why? There is logic in our madness… For Value and Service Grade (aka: "Plinking" ammo) most people don't care what grain bullet they shoot. That isn't the case for Self Defense, Match, and Hunting Grades where shooters tend to be more particular so we include a bullet weight (or at least a bullet weight range).
---
New Shipping Confirmation Emails
Yeah, so what's so exciting about this? Well, let me tell you… these are pretty slick and include a tracking map that shows where your package is in the shipping stream AND lists out exactly what we shipped and what "rolled" to a future month.
Here's an example: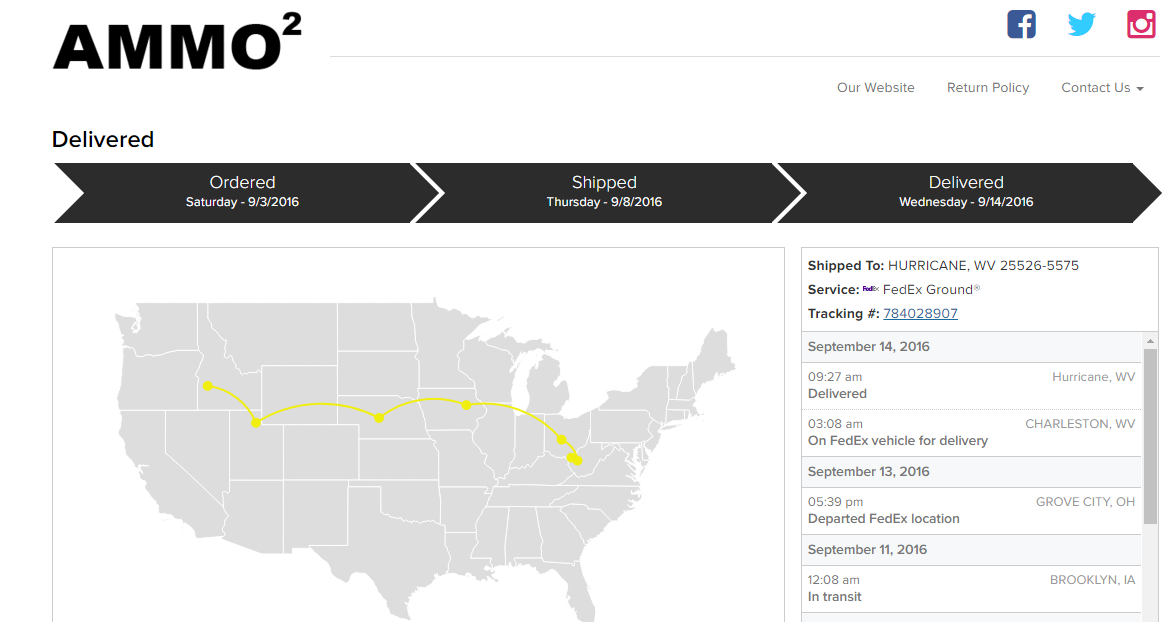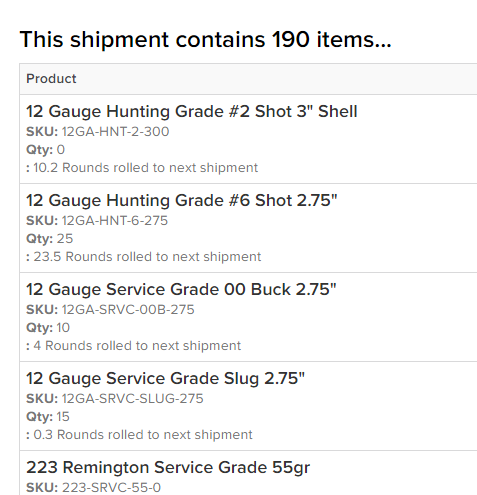 Above you see a list of all of the items that SHIPPED and DIDN'T SHIP ("Rolled") in this box so you know exactly how many rounds are coming and how many stayed behind and will be combined in a future shipment.
---
$1.00 Increments are Coming!
We are just about to "pull the trigger" to do a large database update that will change everyone's subscription quantities over to dollar increments. This will happen this week. There will be no change in the total amount of your subscriptions. We are simply changing our $5 subscriptions over to $1 and then multiplying whatever quantity you have in your subscription by 5….
Example: right now if you subscribe to $20 of something: you have four (4) increments of $5. Soon you will have 20 increments of $1.
In other words, instead of everything being in $5 increments they will be in dollar increments. It just makes more sense. It also will give you more control to create the perfect subscription.
---
SOCIAL MEDIA WINNERS!!
Right now our business is almost 100% word of mouth. We have asked a handful of YouTubers (is that even a word?) to review our service, but the majority of our business comes from our satisfied customers telling everyone around them about our unique approach to ammunition.
If you have a social media account you can share with our hashtag: #AMMOSQUARED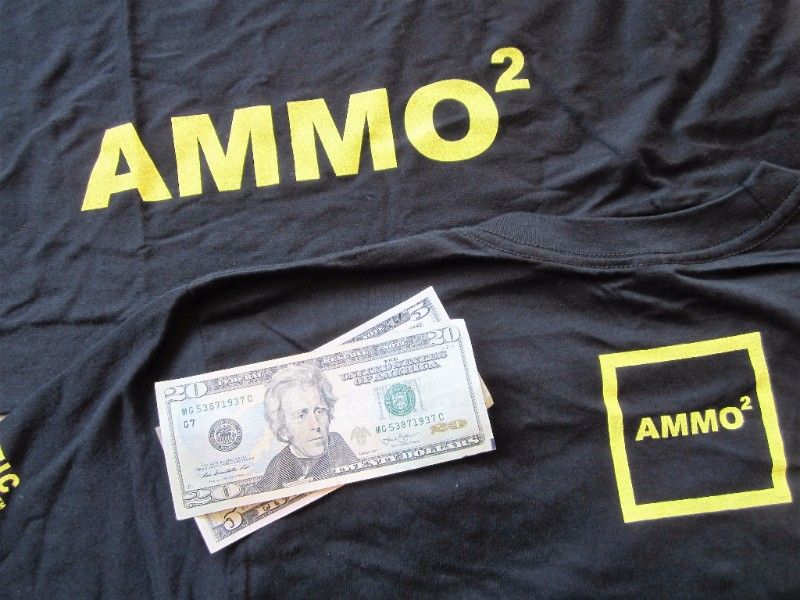 When you post a picture or review online, it REALLY helps us grow AmmoSquared. To encourage sharing, we recently announced that we'll be doing a drawing each month for anyone that posts a review or picture online. This is the first drawing and we wanted to include all past shares as well…
We're kicking off our new Social Media Share Giveaway by announcing 10 Winners who will receive $25 in Ammo Credit and an AMMO² T-Shirt (here are the winners in no particular order…)
Thank you everyone for your help in getting the word out about AMMO²… we'll continue to announce winners every month in our newsletter so be sure post online and to tell your friends about us!