Not your Grandad's Lever Action
Firearms are amazing mechanical marvels. Many of the firearm designs in current use have stood the test of time and are older than the electric light bulb...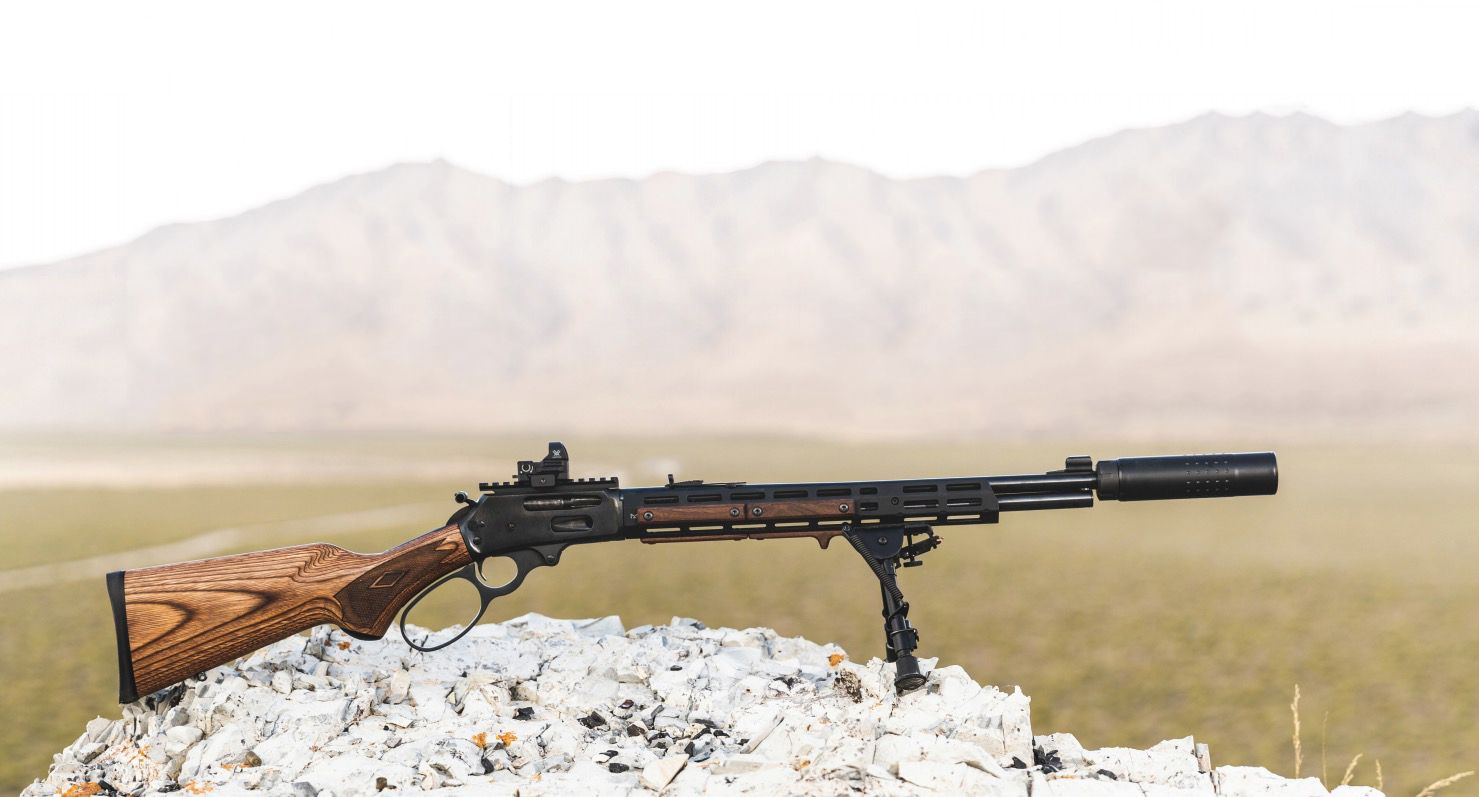 Firearms are amazing mechanical marvels. Many of the firearm designs in current use have stood the test of time and are older than the electric light bulb: double and single action revolvers, bolt actions, and lever actions all come to mind.
Nobody believes any of these platforms will disappear any time soon, but one of them, the lever action, has recently seen a resurgence in popularity and relevance with features and upgrade options that brings it into the 21st century.
The historic nature of the platform and its "boring old lever gun" moniker works to its advantage, protecting it from the ire of ignorant politicians and lawmakers. It's not a "controversial" design like the AR and AK with every anti-gun loony shrieking in agony at the mere sight of it. Instead it is seen as a "Grandpa Gun" and flies under the gun control radar.
While often overlooked, lever guns are capable of modern hunting and home defense duties and much like a revolver, the manual nature of the lever gun's design means that is performs those duties with exceptional reliability. It also comes in a variety of hard-hitting calibers like .45-70, which means it can be a formidable platform, especially now that many ammunition manufacturers make self-defense rounds in lever gun calibers.
Modern Upgrades
It's not uncommon to see lever action rifles sporting modern upgrades to enhance their function as self-defense and hunting weapons.
Many lever actions are now red dot optic capable for close-quarter engagements and rapid target acquisition. Though it may require drilling and tapping your receiver for a mount, this can work to your advantage, allowing you to choose the footprint of the optic best suited for your needs and budget. Another option is forward mounting an optic with variable power in a "scout" configuration such as Taylor's 1892 Takedown rifle.
M-Lok rails have also made a big splash in the lever-gun world. Big names like Henry, Citadel, and Marlin (now owned by Ruger) offer lever action rifles straight from the factory with M-Lok handguards that allow the user to quickly don and doff accessories like QD sling mounts, lights, and more.
Threaded barrels have also made a big entrance into the community. Much like upgraded handguards, the popularity of mounting suppressors to lever action rifles has resulted in many manufacturers now offering threaded barrels as a factory option. In fact, many common lever-guns run rounds are great for suppression. However, there does exist one downside to using suppressors on a lever gun. As most people who run suppressors know, a shorter barrel tends to make for a better suppressor host, but with a lever action rifle, shorter barrels often come at the cost of reduced ammunition capacity, since they typically utilize a magazine tube that runs the length of the barrel.
They're Not for Everyone.
It's true that lever actions are not for everyone, to be fair, there really isn't a platform "for everyone", though some have come close. While lever action guns have some shortcomings, the advent of modern upgrades has done wonders for ensuring the long-term viability of the platform. They also continue to serve a functional role for home defense and modern hunting needs. Most importantly, aftermarket add-ons have provided a previously untapped level of versatility that the platform never had. These are not your grandad's lever actions anymore!