Spring is Here… Go Shoot Stuff
Spring is finally here! The smells of wet earth, new grass, and spent casings are wafting through the air.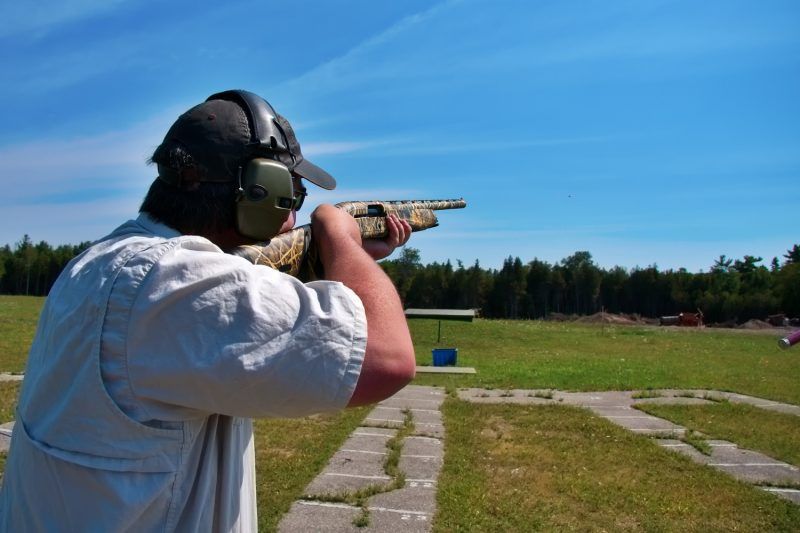 Can you smell it?
Spring is finally here! The smells of wet earth, new grass, and spent casings are wafting through the air.
That means one thing… time to get out and shoot more! I don't know about you guys, but getting out in the winter is tough. Call me a lightweight, but the few times I went out in the Idaho snow it was enough to convince me that a warm fire and browsing guns on the internet were enough until spring…
The good thing for us gun owners is that we're in a modern "golden age" for gun ownership. (I know, it's not like the good 'ol days of buying a Thompson Sub-Machine Gun through the mail  …) The fact is that last month saw the third-highest month for background checks ever recorded!
That's good news for us. We can be loud and proud again instead of living in constant fear that a new wave of legislation will pass to take away our 2nd Amendment rights. It's truly a great time to be a red-blooded, gun-owning American.*
*statement void in California
---
What's New at AMMO²
So far we're about halfway through April's shipments. If you haven't received a delivery confirmation email, you should see one early next week. We always have a few stragglers for one reason or another so if you don't see an email by the 15th, feel free to reach out to us.
Next month will be the start of our new shipping policy: $15 flat rate for everyone. That will make it simple to figure out how much you need to ship your ammo – no more ammo calculator necessary.
We're also going to be changing our Delivery Triggers and decouple the payment from the trigger. This means you won't be accumulating any credits unless you want to. We'll be adding another option for Shipping Credits so you can pay the full $15 at once or break it up over multiple months – similar to today but more user control over the amount.
Also starting in May, we'll offer the ability to add ammo cans to your shipment for a nominal additional fee. It looks like 50 cal sized metal cans will be $15 and similar-sized plastic cans will be $7.50. If you have a shipment of over $250 worth of ammo we'll include a plastic can for free (or you can upgrade to a metal can for $7.50). Look for those in the gear section soon.
Refer-A-Friend Program is back! We're still testing out the software to make sure it fits our needs, but you can participate by sending friends our way through the yellow link on the bottom of our site. You don't even need to be a current subscriber to refer friends. Each friend who signs up gets you $10 in free gear. (Which is limited to mags now but will expand as we add more stuff (see below)).
Sneak peek of what's on deck:
So far on deck for ammo is 6.5 Grendel in Value Grade, 38 Special in Cowboy Action, 9mm in a Frangible Self-Defense (new category), and 7mm Rem Mag in 175gr – possibly more coming as we figure out our purchasing for May.
Gear related items might include S&W M&P Magazines, 1911 Magazines, Gun Maintenance supplies, and some AR15 gunsmithing tools.
That's it for today folks! Now go get out there!
Take care,
Dan, Danielle, and the crew at AMMO²