The California Question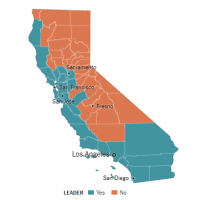 2018 is just a month away… If you are a gun owner in California, you already know what bad tidings 2018 brings as far as ammo and gun laws are concerned. We have fielded dozens of calls and emails this week from our California customers asking what they should do and what our response to the recent ammo related laws.
For anyone unaware, starting in January 2018 some elements of the recently passed Prop 63 go into effect for Californians. The ones that concern us here are those that deal with ammunition purchases online.
In a nutshell, in order to purchase ammunition online, the buyer cannot have the package shipped to their home and must instead have the ammunition received by a licensed ammunition dealer. The dealer then has to run a background check or check with the California DOJ to determine if the person can be sold ammunition.
As a seller of ammunition, we can't ship to individuals anymore and will need to ship to a dealer.
On our end, that isn't much of a burden and one we already do for residents in other states such as New York. The burdensome part for a buyer of ammunition is twofold: one you will need to find an ammunition dealer that you want us to ship your ammo box to and update the shipping address in our system before you get your shipment. The second burden is that the dealer you go through will likely charge a fee for their time. According to our understanding, this fee can't be more than $5 (which is much lower than an FFL transfer fee in California which can be $50 or more at some dealers!)
---
As a Customer of AmmoSquared here's what you need to know:
We are STILL SHIPPING to CALIFORNIA so no worries there. The owners of AmmoSquared are from California originally and will do everything we can to support our California customers.
All Automatic Triggers for California customers after Dec 31st will be temporarily turned off so you have time to go in and adjust your shipping address without worrying if a package of ammo will end up on your doorstep.
We WILL PAY your transfer fee. We understand what a sh*tty situation this is and will give everyone that has a package shipped with a combined value over $100 a $5 account credit to use as you wish.
---
So what do you do now in December?
There are a couple of strategies that Californian customers have been taking:
Some people have been putting their subscriptions on hold and intend to buy up the extra rounds in their December shipment so their inventory is "clean". This gives them time to find a dealer and figure out what they want to do.
Other people have been less drastic and have simply removed their shipping triggers so they still have ammunition accumulating each month. They intend to find a dealer and have it shipped on a less frequent basis.
(Remember you can ALWAYS request your ammo at any time using the Request Ammo Tab on the Dashboard).
If you are in California, how you respond is up to you, but one thing to keep in mind is that as an AmmoSquared customer you have a distinct advantage with your ability to accumulate ammo and store it up until you want it. With the uncertainty and price hikes in California right now, having a nice little ammo cushion can be a very good thing!
If you have more questions feel free to contact us. You can also post to this blog if you have a question or comment you think might benefit other California gun owners.