Why I Started AmmoSquared
Whenever I go to Cabela's, Sportsman's Warehouse, or a local gun store… I'm reminded of why I started AmmoSquared.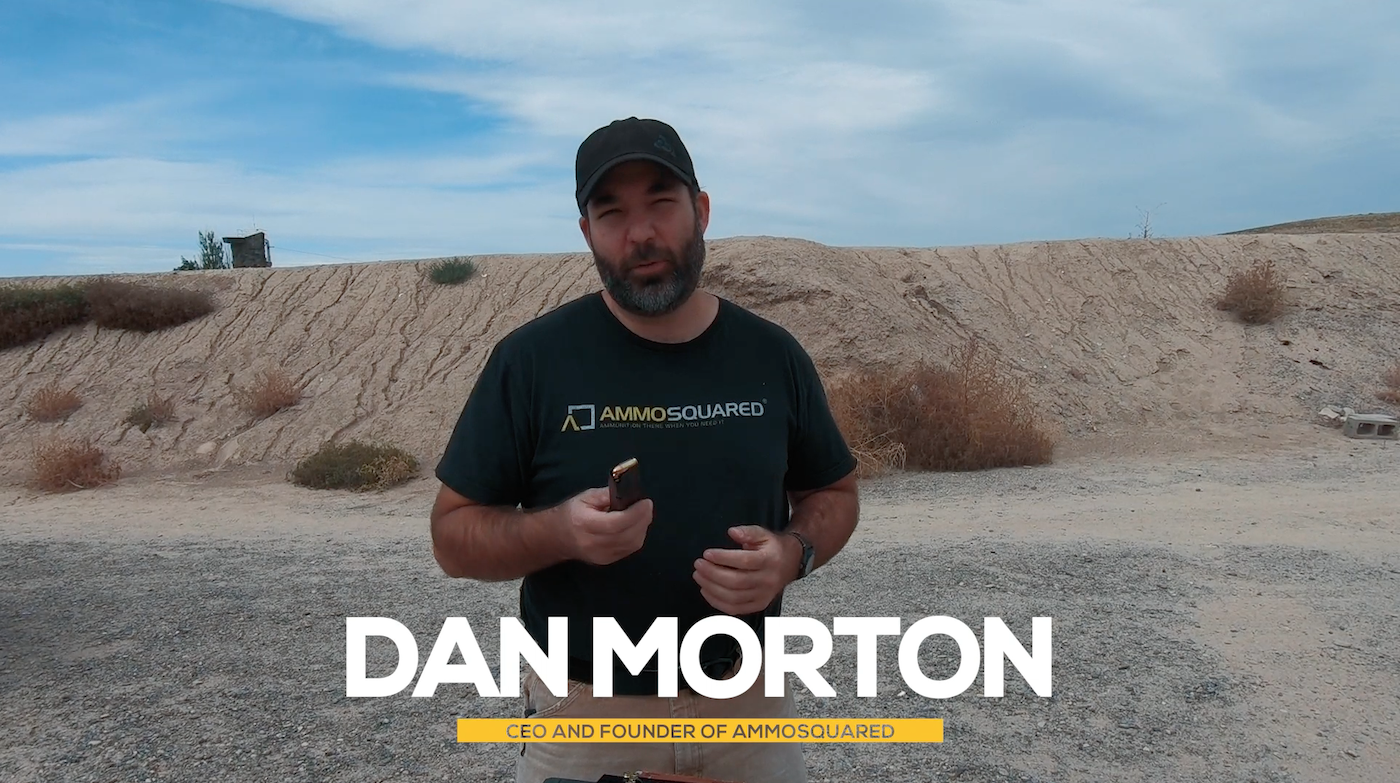 Whenever I go to Cabela's, Sportsman's Warehouse, or a local gun store… I'm reminded of why I started AmmoSquared.
Last night I decided to stop by the Boise Cabela's to look at boots and browse their backpacks (I'm thinking about getting the whole family into backpacking come springtime – but that is another story!). Like any avid gun owner, I can't walk into a Cabela's, Sportsman's Warehouse, or any large sporting goods store without checking out the gun department. (I'm sure you are probably the same way.) Anyway, while walking down the ammunition aisle, I saw boxes of stuff that I see when I walk down the aisles of our warehouse: Remington 9mm LE overrun in the brown box, Hornady Black in 208gr 300 Blackout, Hornady 240gr 44 Magnum XTP rounds, and PMC X-Tac 5.56 55 and 62gr. Since I know what we charge our customers, I was amazed at the high prices!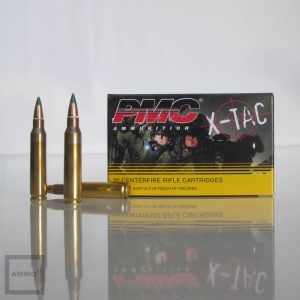 I literally muttered to myself… "Now I see why our customers buy from us… these prices are ridiculous!"  I saw the same PMC 62gr Green Tip that we sell going for $9.99! This is $0.50 a round… before tax! We sell it for $7.39 a box / $0.369 per round on our site… a 35% difference.
When I see that, I realize why people sign up for AmmoSquared, and frankly, it reminds me why I started the company…
---
I've been a gun owner for nearly 25 years (see… I'm probably not as young as you thought, huh? ). In that time, I've bought and sold dozens of guns because of two simple reasons: I have shiny object syndrome coupled with empty wallet syndrome. Every time something cool comes out, I pine over it and read every review I can find. Eventually, I either lose interest or I sell one of my less appreciated firearms for the money to get the new shiny (or parkerized, or blued) object.
I would sometimes have a gun for months before I actually got around to shooting it. I always considered ammunition as a necessary evil that was part of the process of enjoying my firearms collection. (Ironic, I know.)
Going to the store to buy ammunition was always a somewhat painful experience because 1) the prices always seemed high to me (as shown above), 2) the selection was hit and miss (especially during the great ammo shortages of 2008/2013), but most important of all 3) I hate dealing with crowds and shopping in general. I just wanted my ammo to "appear" so I could enjoy my guns.
To try to remedy this, I would buy in bulk whenever possible. I also started reloading a few of my more common calibers.
When I bought a case of ammo, a strange thing would happen. Instead of using it to go shooting, I would become a sort of "ammo hoarder". Meaning I put my case of ammo on the shelf and never opened it. I had a case of 22lr for over 20 years…always afraid to "use it up". So I never enjoyed it.
I become Gollum from the Hobbit when it comes to my ammo… "I wouldn't think of shooting it… it's MY PRECIOUS!!!"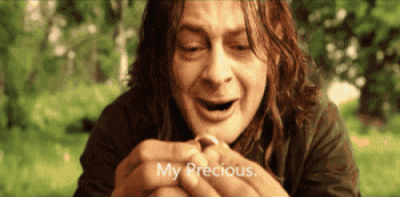 So that is how I used to think about my ammunition stockpile… which is exactly the wrong approach.
I've since evolved my thinking. Now I think of ammunition as I think of water or gas – it is a resource I use to achieve something. While it is somewhat valuable on a shelf, it is more useful when I use it. With ammunition I use it to 1) have some fun and 2) improve my skills.
Another analogy: think of your ammunition the same way you would think of a propane tank on your property. It is there for a reason, it is okay to use it. Then when it gets down to some specified level, you just top it off… You probably even know about how much you are going to use each year and therefore approximately how much it will cost to top it off.
The best way to do this in my mind is some sort of automatic purchase program. Ideally, I could set up my ammo budget and then buy a little at a time.  This way, I could use some of my ammo stock without fear, knowing what I used would be replenished – automatically. I would have my basic level of ammo for storage, then I would have another amount that was for enjoying and using as frequently as I could. My stockpile of ammunition would be constantly cycling with new replacing old.
Honestly, I love the concept behind AmmoSquared: Buy in small increments and get replenished on your schedule. It is something I use in my personal life. Plus, in my mind, it is modeled after the ideal way to purchase and consume ammunition. So now when I walk around Cabela's, I don't have to buy anything because I know I have ammo set aside for both short-term use and long-term storage.
-Dan